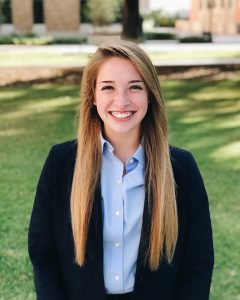 KARISSA MCINTOSH Chief Justice Karissa is a junior accounting major from Spring, TX. Karissa first joined Judicial Court her freshman year as a Judicial Advocate and held that position for a year before becoming a Justice. Karissa served as Vice-Chief Justice her sophomore year and is honored to be serving as Chief Justice this year. Outside of her role as Chief, she is also an officer for the Pre-Law Society and works as a tutor at the Center for Student Athlete Services. Karissa also enjoys running and ran three half marathons last school year. After graduation, Karissa plans to attend law school where she hopes to combine her business knowledge with her passion for law.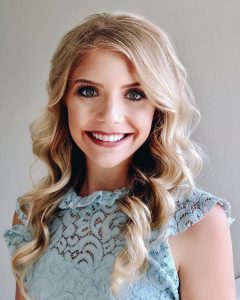 ALEXANDRA MINOR Vice Chief Justice Alexandra is a Junior pursuing a B.B.A in finance, with plans to go to law school upon graduation. She is honored to serve the Texas A&M student body as Vice Chief Justice. Alexandra is a TriDelta member, enjoys spending time with her family, exercising outdoors, and traveling. She loves the law, reading romance novels, Christmas time, and is looking forward to the journey that lies ahead. Gig'em!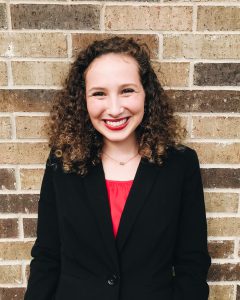 LEXIE JOHNSON Treasurer & Associate Justice Lexie Johnson is a Junior Communication major from Athens, Texas. Lexie is excited to get involved within SGA serve as the treasurer and as an Associate Justice this year. Outside of SGA, she is a member of Alpha Delta Pi, the Honor Council Separation Appeals Panel, the University Disciplinary Appeals Panel, and the recruitment coordinator for Student United Way. She loves giving back to her community, her family, and going on fun trips! She is pursuing a career as an attorney.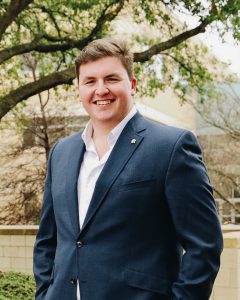 EVAN BERGER Secretary & Associate Justice Evan is a Senior Agricultural Leadership and Development Major from Katy, Texas. He is finishing up a minor in Horticulture, and is also a part-time graduate student, studying public management at the Bush School of Government and Public Service. Evan intend to receive a Master's from Texas A&M and one day become the Texas Commissioner of Agriculture. His passion for transparency, fairness, rules and regulations is what drew him to serving the court. He also serves our campus as a Director for the Dr. Joe D. Townsend '67 Leadership Fellows, Vice Noble Ruler of Recruitment for the Alpha Gamma Rho Fraternity, the Vice President of Scholarship for the Interfraternity Council, and the ALEC Department Representative for the College of Agriculture and Life Sciences Student Council. Evan is incredibly excited to serve you this year!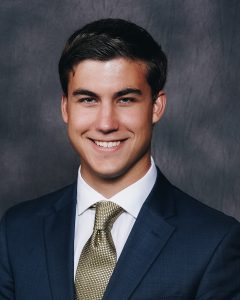 KYLE M. SCHROEDER Associate Justice Associate Justice Kyle M. Schroeder is a junior finance major from Houston, TX. Before being recently confimed as a first year Associate Justice, Mr. Schroeder has stayed busy on campus through his participation as a Terry Scholar of Texas A&M and as a member of the Aggies on Wall Street program and TAMU Horizons program. Not too long ago, Mr. Schroeder's team participated in and won the annual UTIMCO/AIC Stock Pitch Competition in December of 2019. Mr. Schroeder also recently completed a summer analyst internship in Dallas, TX with a Private Equity firm and has also agreed to a 2021 summer internship offer with Wells Fargo in their Energy & Power Investment Banking division, located in Houston, TX. Mr. Schroeder enjoys playing golf, traveling, hanging out with his friends, and rooting for the Aggies.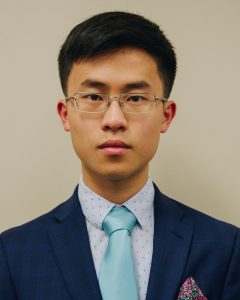 YUNG-JU "DANIEL" CHENG Associate Justice Daniel is a biomedical engineering major from Houston. Prior to living in Texas, he lived in Taiwan and Germany as well. He pays a lot of attention to politics and has been engaged in various forms of activism since high school. Daniel joined the judicial court in hopes of improving his critical thinking and interpersonal skills, as well as providing his services to the SGA. In his free time, he likes to play the piano (classical music), workout, and watch shows on Netflix.